City Parks
City Parks for Every Age
Memorial Park
912 Washington
Just across from the Railroad Museum, Memorial Park is dedicated to veterans who lost their lives in foreign wars. It also contains a monument to the early settlers from Bukovina Austria. There are several items located in the park dedicated to the memory of local loved ones.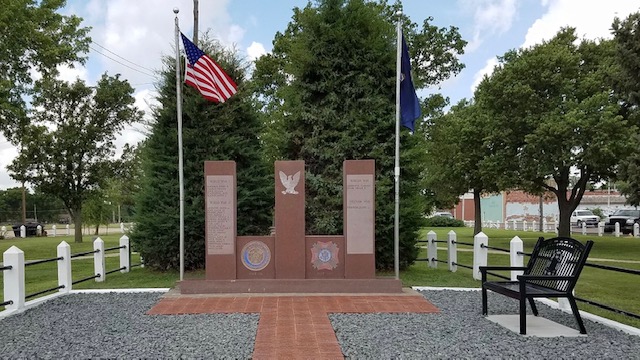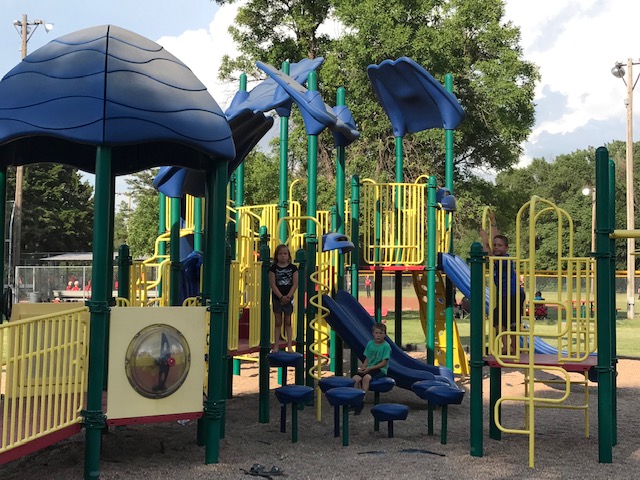 Playworld Park
200 East 9th
This beautiful and colorful park lies just behind the Railroad Museum. In addition to various playground equipment, it is also home to a very nice ball park. A restroom is also available.
Playworld Park and Memorial Park play host to Ellis' annual Easter egg hunt.
Walter P. Chrysler Park
1000 Dorrance
This shady park is home to some of the festivals in Ellis. Big Creek runs along the western edge of this park for easy access to fishing. There is a shelter house, restroom, playground equipment, charcoal grills and picnic tables in the park.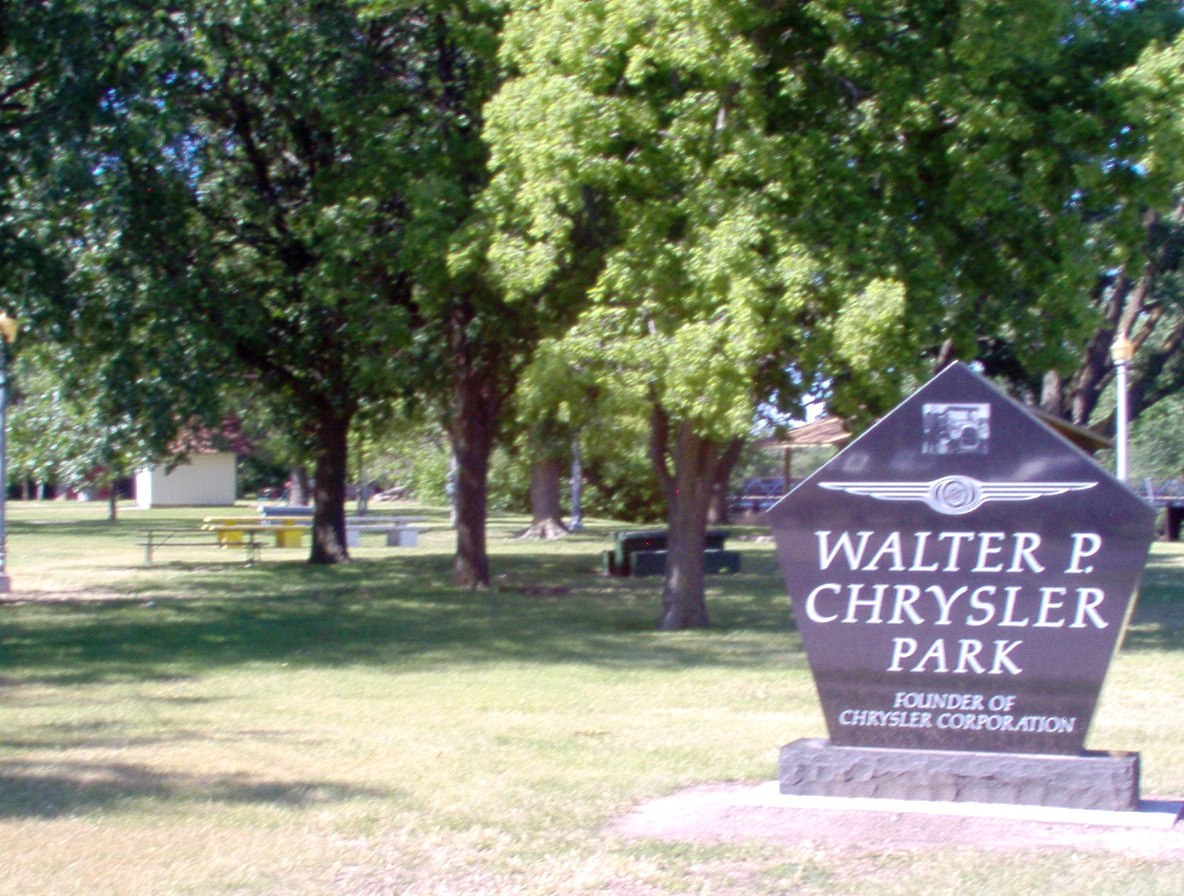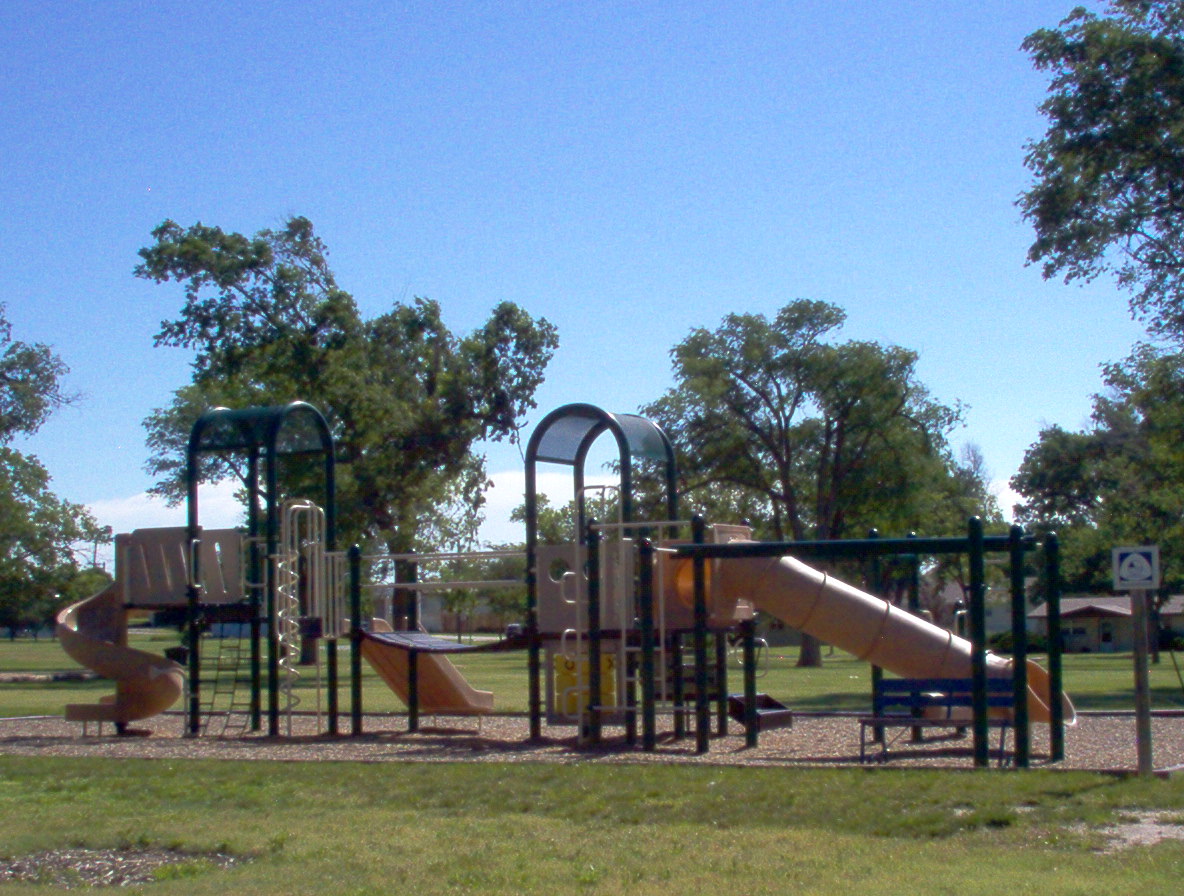 Creekside Park
500 Taylor
This park is located right beside the swimming pool, and features sand volleyball court, horseshoe pits, Frisbee golf course, remote control race course, Dennis Schoenthaler Memorial Walking Trail, playground equipment, restroom, and two baseball diamonds.
South Hill Kids Zone
2001 Walnut
Welcome to Ellis' newest park! It features playground equipment and a restroom in the new housing development area.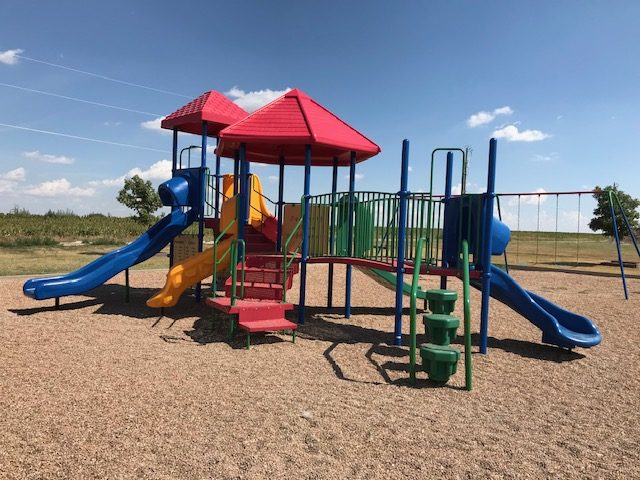 To Reserve a Park for a Special Event:
Complete the EVENT REQUEST APPLICATION and submit to the City Clerk's Office to reserve a park for your special event. If you are planning to sponsor music or other forms of entertainment at your event that will have a public auditory impact, also complete the NOISE PERMIT APPLICATION. If your event shall require traffic control, such as a parade, also complete the TRAFFIC CONTROL APPLICATION. All applications must be submitted to the City Clerk's Office at least two (2) weeks in advance of the scheduled event. Requests for events involving alcohol must be approved by the City Council prior to the event being held. All other requests will be approved in the City Clerk's Office. There is no charge for an application/permit.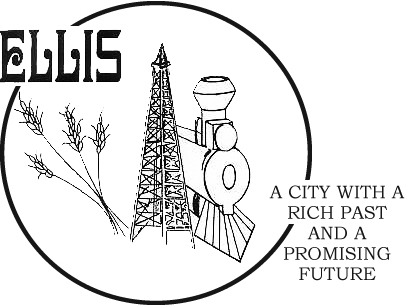 815 Jefferson, Ellis, KS
Email: ellisclerk@eaglecom.net
Clerk's Office Hours
Monday - Friday: 8am - 5pm
Emergency: 911
Police Non Emergency: 785.726.4462 (0) | 785.726.4141 (C)
Public Works: 785.726.4741 (O) | 785.726.1741 (C)