New Resident Info
Everything you need to make Ellis your home
Everything you ever needed to know
If you are new to town, you are in the right place to set up water, sewer and sanitation services. Download our utility service form to get settled into your new home or business.
The City of Ellis offers local incentives for new local businesses. Businesses may apply for either the utility service incentive or the sales tax rebate program.
Payments can be made by the following methods:
Check | Cash | Money Order | Automatic Payment
Credit or Debit Card ($3.95 processing fee is applied)
Payments can be brought into the Clerk's office, placed in our night drop box south of the main entrance, mailed or paid by phone.
Lead and Copper Rule Survey

The City of Ellis is seeking residents' assistance in meeting recent U.S. Environmental Protection Agency (EPA) regulations requring all public water supply systems to develope a Lead Service Line Inventory (LSLI) of public-owned and resident/business-owned water service lines. To fill out a survey for your address, click the survey box. The survey can be emailed to ellisclerk3@eaglecom.net or dropped by the Clerk's office.  If you have any questions, please contact John Leiker, Public Works Director, at 785-726-4741.
Consumer Confidence Report
Review a snapshot of the quality of water that the City of Ellis provided last year by clicking on Consumer Confidence Report. Included in the report are details about where your water comes from, what it contains, and how it compares to Environmental Protection Agency (EPA) and state standards. We are committed to providing you with information, because informed customers are our best allies. If you would like to observe the decision-making process that affects drinking water quality, please call John Leiker at 785-726-4741.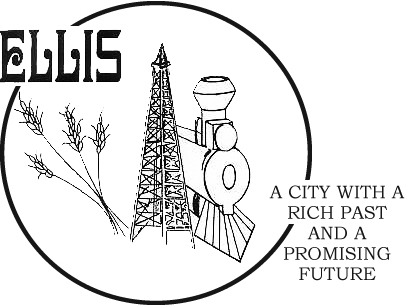 815 Jefferson, Ellis, KS
Email: ellisclerk@eaglecom.net
Clerk's Office Hours
Monday - Friday: 8am - 5pm
Emergency: 911
Police Non Emergency: 785.726.4462 (0) | 785.625.1011 (C)
Public Works: 785.726.4741 (O) | 785.726.1741 (C)